Issue #241
· July 18, 2021
Your Nintendo digest for the week ending July 18.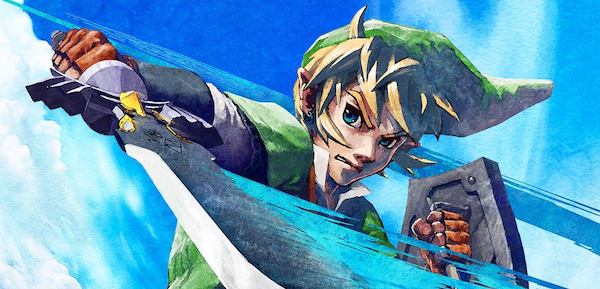 Hey, Chris here with issue #241 of Switch Weekly. Here's your Nintendo update.
So, the dust has settled on that OLED Switch announcement, and pre-orders opened, quickly selling out. Did you manage to get one? Oh, btw — thanks to all those who emailed me last week with their opinions on this new model, I'm working through my inbox and will reply!
The big release this week was of course Skyward Sword, so I've linked up a few reviews of that below. It's weird as I had a look back at the reviews of the original release for the Wii back in 2011....and it reviewed great! It seems the player consensus over the last decade had shifted on this one compared to what critics made of it at the time. Anyway, this HD spruce up has been well recieved.
Steam revealed the Steam Deck this week, an intriguing looking portable PC that is sorta Switch-esque (but it totally looks like a Game Gear to me). I don't think the existence of this device poses any real concern to Nintendo, but the pricing similarity (yes for the base model) is rather close to the Switch OLED....which is amusing if nothing else.
Anyway, next week we've got over 25 games coming to Switch. Full list is below.
Finally, before I go, I've got another Nintendo-themed crossword for you all — have a go and let me know how you get on (..oh and please do share it too).

Have a great week.

Cheers,
Chris ✌️
🎮 Currently Playing — Mario Golf: Super Rush, Wild Guns
🎮 Upcoming Releases

All releases are digital, Europe & U.S. unless otherwise stated.
Release data sourced in collaboration with Switch Scores.
⭐️ = Ones to Watch | 📦 = Physical release | 🎮 = Demo available
Tuesday, July 20
Wednesday, July 21
Thursday, July 22
Friday, July 23
Saturday, July 24
---
❤️ Switch Weekly remains accessible to all and sustainable thanks to the ongoing support of my amazing patrons, including:

PC, CapnGoat, SB, FrozenTrout, JR, Ryan Cobain, MindFad, Greg, Michael Fairley, Chris D, and others — join them.